For book and travel lovers, is there anything better than reading about somewhere you're planning to visit?
That sense of transportation to a new place creates a rush of anticipation and enthusiasm. Whether you've already booked your holiday in the Cairngorms, or you're thinking about doing so, let these books educate, enthrall, and excite!

The Living Mountain by Nan Shepherd
The Guardian calls this 'The finest book ever written on nature and landscape on Britain'. Written during the Second World War, Nan Shepherd - a lecturer in English at Aberdeen University and keen gardener, hill-walker and traveller - described her journeys into and love for the Cairngorm mountains using intense, poetic prose. Her manuscript lay unpublished for more than thirty years before it was finally published in 1977. The book is now hailed as a modern classic of nature writing, and there's even a biennial literary prize for underrepresented voices in nature writing called The Nan Shepherd Prize. An absolute classic read for nature lovers and visitors to the area.
New and used editions are available from good booksellers; also on Kindle.
Memoirs of a Highland Lady by Elizabeth Grant of Rothiemurchus
First published in 1898, these compelling and delightful memoirs were written by Elizabeth Grant between 1845 and 1854, initially for her family's pleasure. Elizabeth describes her early years living in Edinburgh, London and of course at the great family estate in Rothiemurchus, near Aviemore. Providing a window into a time and way of life long passed, Elizabeth's witty observations and extraordinary personal recall combine to create this classic of Scottish nineteenth-century literature.
New and used editions are available from good booksellers; also on Kindle.
Of Stone and Sky by Merryn Glover
Set where she lives in the Cairngorms National Park, Merryn Glover's second novel was published in 2021 and was longlisted for the Highland Book Prize. In the author's words: 'The shepherd, who has just finished lambing, suddenly disappears, leaving a strange trail of his possessions up into the Cairngorm mountains. Driven to discover the forces that led to his vanishing, his foundling sister and prodigal brother tell a story that circles out to embrace the entire community, its history and the landscape that shapes them. Both a mystery and a political challenge, it is a story of love, loss and redemption.' Merryn was writer-in-residence for the Cairngorm National Park in 2019, and her love for this place she calls home leaps from the page.
New and used editions are available from good booksellers; also on Kindle.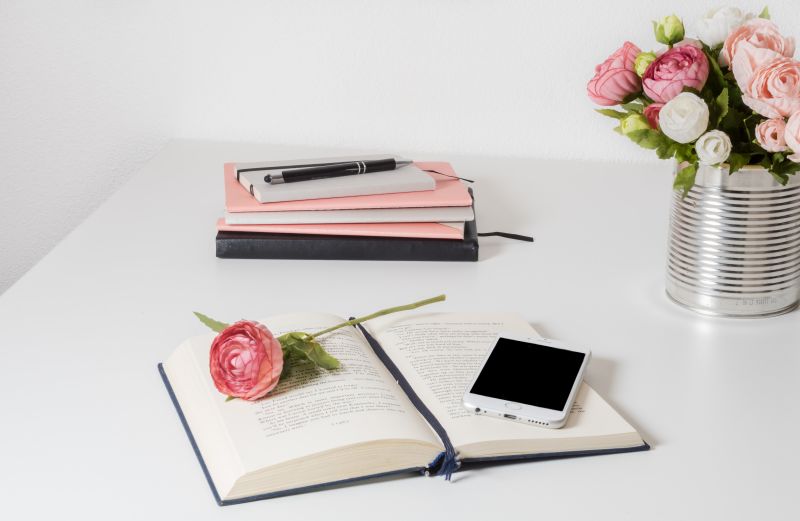 Cairngorm John: A Life in Mountain Rescue by John Allen
John Allen was an active member of the Cairngorm Mountain Rescue Team for over thirty years from 1972 including his time as team leader from 1989 until his retirement in 2007. His call sign when in contact with search and rescue helicopters was 'Cairngorm John'. In this volume Cairngorm John recalls the challenges of mountain rescue and the changes he witnessed and was part of over the years. It's a fascinating, exciting and thoughtful account, including real-life rescue situations and discussions of mountain rescue topics such as hypothermia and first aid, and the use of search and rescue dogs. John's compassion and humour in telling his stories create a book that's broad enough in scope to be enjoyed by general readers as well as mountaineering enthusiasts.
New and used editions are available from good booksellers; also on Kindle.
Shared Stories: A Year in the Cairngorms - an anthology edited by Anna Fleming and Merryn Glover
This slim volume is the culmination of a very special project that happened in 2019. Shared Stories: A Year in the Cairngorms was organised and part-funded by the Cairngorms National Park Authority, with funding from the Woodland Trust and Creative Scotland. As writer-in-residence, Merryn Glover encouraged people across the Cairngorms and beyond to capture in words how people and nature thrive together. Containing 'poem and prose pieces; serious reflections and comic encounters; enduring memories and luminous visions', it is a celebration of our shared life and love of the Cairngorms.
A digital version of the book is available to download here or you can purchase a hard copy here.
Legends of the Cairngorms by Affleck Gray
A lifetime of living in and working throughout the Cairngorms more than qualified Affleck Gray to collect and write this volume of tales and legends previously handed down orally from generation to generation. Rich in Highland history and folklore, Affleck Gray has captured this collection of 84 legends ranging from ghosts, monsters and weird happenings to lost loves, betrayal and revenge. Clan dramas, royal mishaps, bloody spectres and more contribute to the vivid storytelling. The easily spooked may prefer to read it in daylight!
Second-hand copies are available from online booksellers.
Lost Badenoch and Strathspey by Bruce B. Bishop
Local history researcher Bruce Bishop provides an interesting history of the local area, from the evolution of the landscape and early Pictish inhabitants right up to the modern day. Alongside fascinating period photographs, Bishop describes the lost cattle droving routes through Badenoch and Strathspey; battles and rebellions; castles and fortresses; religion and governance; the development of rural estates; industrialisation including the whisky trade and much more. A very worthwhile read for understanding the history and heritage of our local area.
Second-hand copies are available from online booksellers.