The Glenturret Distillery is no longer just home to one of Scotland's finest whiskies, it now boasts Lalique, one of Scotland's few Michelin starred restaurants too.
Why not stop in for a dram and a homemade sausage roll at the Glenturret cafe, or book in for the full Lalique culinery experience?
Perthshire is renowned as Scotland's larder, due to its fertile agricultural land, food production, farmers' markets and distilleries, and never more so than now, with an abundance of talented artisan producers and a lively foodie scene.
Toni, our Project Manager at Seasgair was lucky enough to join a fascinating one hour tour of the Glenturret Distillery (formerly The Famous Grouse experience, ahead of acquisition by the Lalique Group in 2019.) The distillery was founded in 1763, claiming to be the oldest working distillery in Scotland and still operates in the 'old fashioned' way, without computerisation.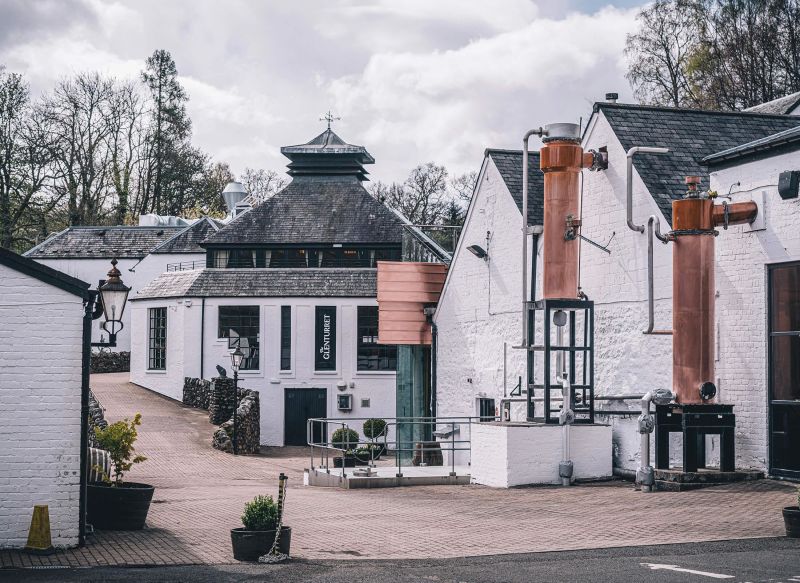 A great sense of pride in both its history and connection with the locality is evident. A display cabinet holds photographs of an array of celebrities including; Gerard Butler, Ewan McGregor and Andy Murray, alongside various cats and a former 1800's employee, each with a direct link and their own cask of whisky. The distillery is now proactive in using Perthshire suppliers where possible, buying its barley through contracts with local farmers.
The tour is a highly interesting and entertaining experience, whether a whisky connoisseur or not. The Guide was a skilled storyteller, alternating technical process and scientific detail with myths and tales throughout. Who knew that the term 'barmy', used to describe someone slightly crazy, came from the side effects of people absorbing too much CO2 when working with barm - the froth from fermented yeast?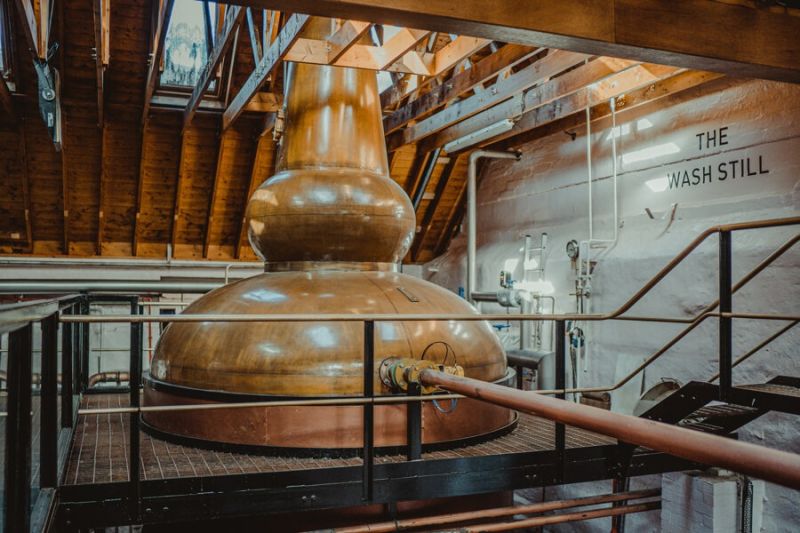 Whilst questions were encouraged during the tour, the group required little incentive when it came to tasting, a clear highlight for some. Be it triple wood, peat smoked, or limited edition, all were well received. Sadly, Toni was driving, however, they kindly packaged the samples for her and she thoroughly enjoyed savouring them once she was safely home. The whisky produced at Glenturret was previously used within blended whisky, only recently being sold under its original name, in the newly designed distinctive Lalique glass square bottles.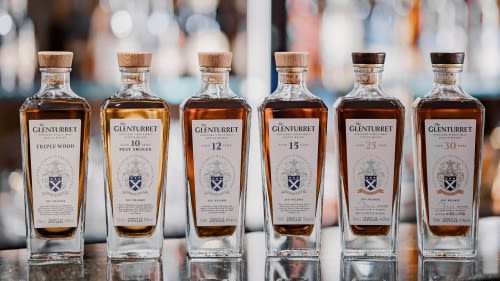 Absorbing the heritage, gaining a sense of the local area and participating in the whisky tour is highly recommended by Toni as a thoroughly enjoyable and worthwhile way to spend an hour or so.
As well as the fabulous Distillery, Glenturret have now opened the Glenturret Lalique Restaurant offering an incredible and memorable gastronomique experience. The highlight is their intimate dinner-only restaurant, where highly creative, eclectic dishes make up a cosmopolitan multi-course tasting menu, complemented by a 420 bin wine list.
The recent news that the Glenturret Lalique Restaurant has been awarded one Michelin star in this year's guide, under the leadership of Chef Mark Donald, will ensure Glenturret continues to be a firm favourite on the Perthshire foodie map, as an outstanding gastronomic experience. Let us know if you plan to make a reservation and we will let you know what additional treats are in store for Seasgair guests!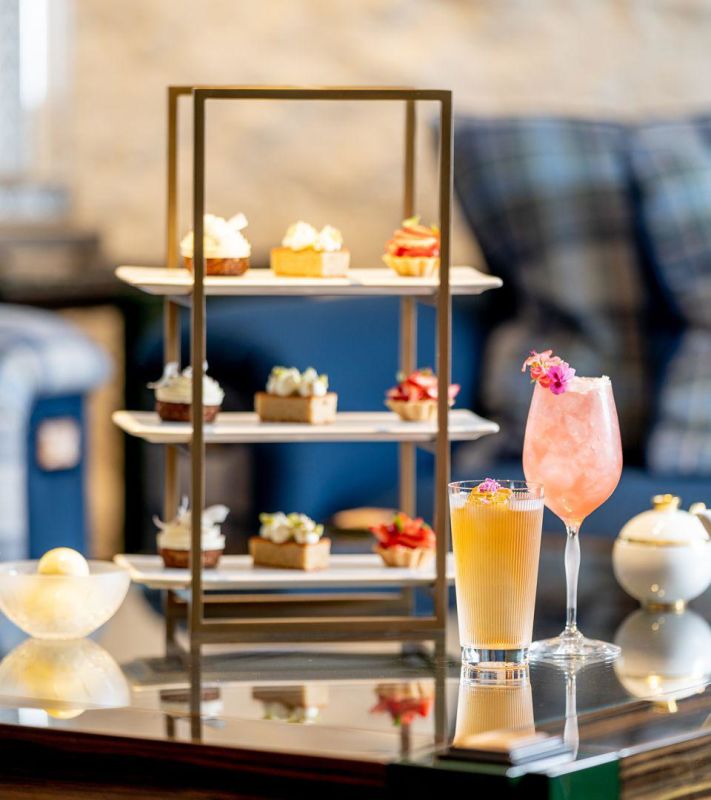 Glenturret Distillery and Lalique Restaurant is close to both Wee Gwydyr House, sleeping 2 and Lundin Farmhouse, sleeping 10.