Discover Perthshire: Macrosty Park and Lady Mary's Walk
Stunning scenery to explore on the door step of Wee Gwydyr House
Rain or shine, whatever the season, Macrosty Park is a delight and highly popular with both tourists and locals alike. Families with pushchairs or bicycles, dog walkers, fitness enthusiasts and botanists all share the beautiful lush green space. During some visits holding ice creams and others holding umbrellas, whilst wearing brightly coloured rain macs.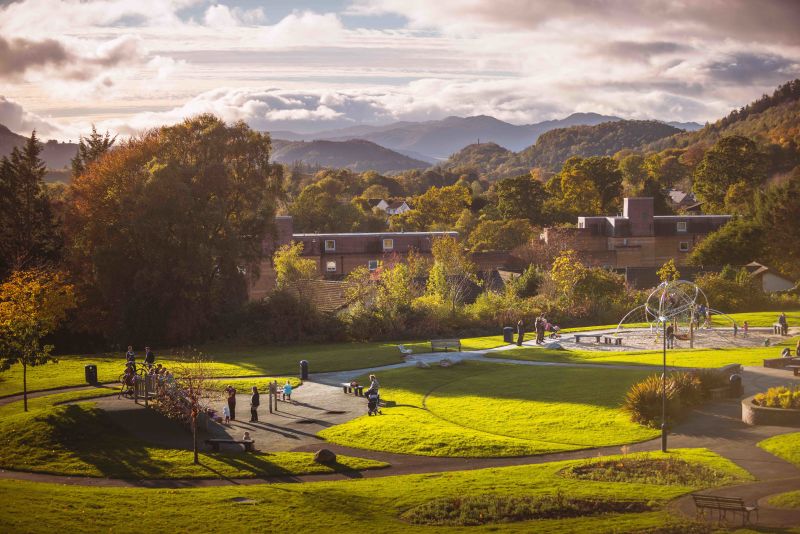 The Park has the Turret Burn flowing through it, alongside both open grass areas and woodland featuring a collection of mature trees. There are huge children's play areas, picnic benches and easy access interlinking walking paths for those not so fit or pushing buggies.
The Victorian era bandstand allows visitors to shelter from the rain or attend an event organised by The Friends of Macrosty Park.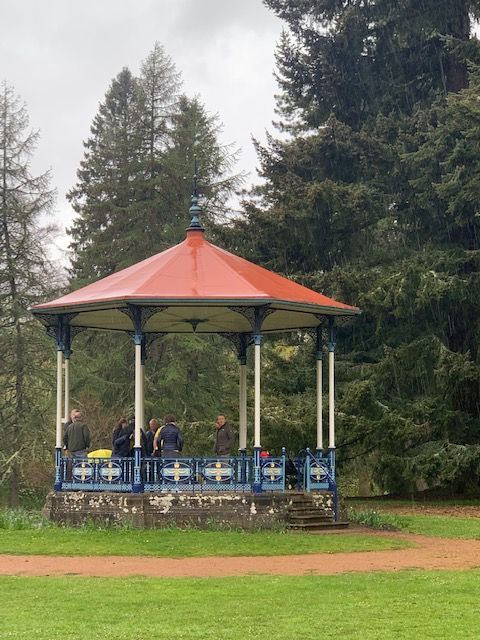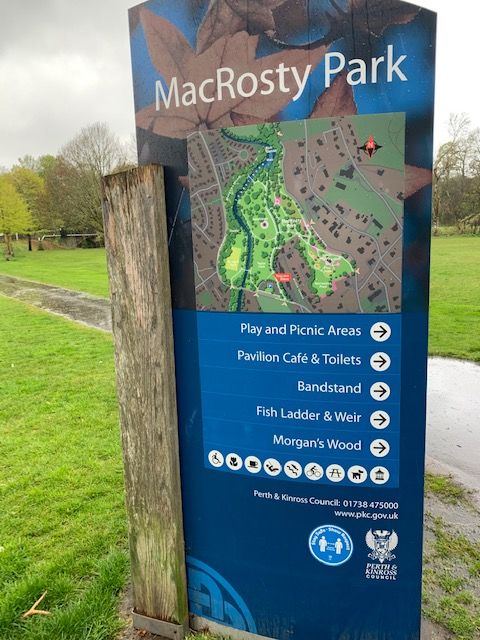 In the Summer, cooling and welcome refreshments come via the cafe or picnics attended by family and friends. In Winter the fun is exhilarating and highly charged as a superb range of sledding hills can be found.
Macrosty Park, named after its benefactor, James Macrosty, was opened in 1902. The park is situated on the west side of Crieff (just opposite Wee Gwydyr House) offering spectacular views across Strathearn and towards Ben Chonzie. The Duke and Duchess of Cambridge visited in May 2014, meeting local children and unveiling a plaque at the Victorian bandstand.
The park leads to The Lady Mary Walk, part of the Crieff Waymarked Walks network. The 2.5 mile path which is suitable for all abilities, is named after Lady Mary Murray whose family were landowners in the early 19th century. It is a picturesque route through woodland and along the banks of the River Earn featuring an avenue of mature oak, beech, lime and sweet chestnut trees. There are many viewpoints and seats from which to spot herons, kingfishers and oystercatchers, as you make your way along the path.

Enjoying 'park life' is a wonderful way to spend an hour or two, or even a full day. Regardless of the season and whatever the weather, immense pleasure can be found walking, playing, meeting friends, keeping fit or simply sitting appreciating the stunning surroundings. Tanja and Judith couldnt resist a visit in between meetings!