Stretch your legs by ancient forests, lochs and rivers, and breathe in the cleanest air you can imagine! Here are five of our favourite short walks in the Cairngorms National Park:
Just off the A95 between Aviemore and Carrbridge, this beautiful loch with its circuit path, pine and birch forest and stony beach is popular with wild swimmers, dog walkers and families. Most easily accessed by car or bike, turn off the A95 into the Laggantrygown Cemetery car park. The path down to the loch shore is on the left side of the cemetery, then you can continue around the loch. There is some ascent and decline, uneven terrain, and several stiles, so a baby backpack would be easier than an all-terrain buggy here. The beach is a pleasant spot to sit and relax if you don't fancy stretching your legs!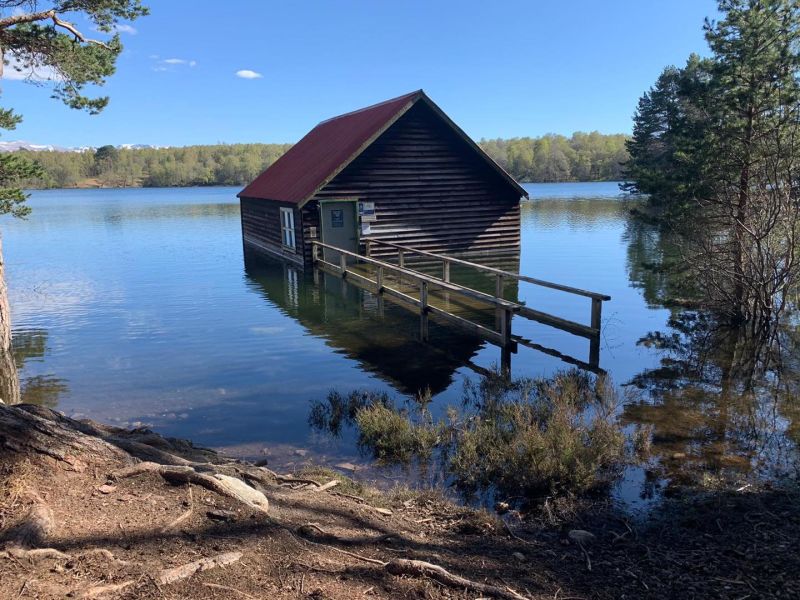 Beautiful walking through pine forest on well-groomed woodland paths, the trails through Ellan Woods and by the River Dulnain provide some lovely combinations to create short walks of your preferred length. Look out for local wildlife - red squirrels are often spotted here, and we've even seen hedgehogs close up once or twice! Accessible by car, bike or bus, and suitable for all-terrain buggies. See pages 3 and 4 of the Badenoch and Strathspey Paths with Easy Access guide for access information.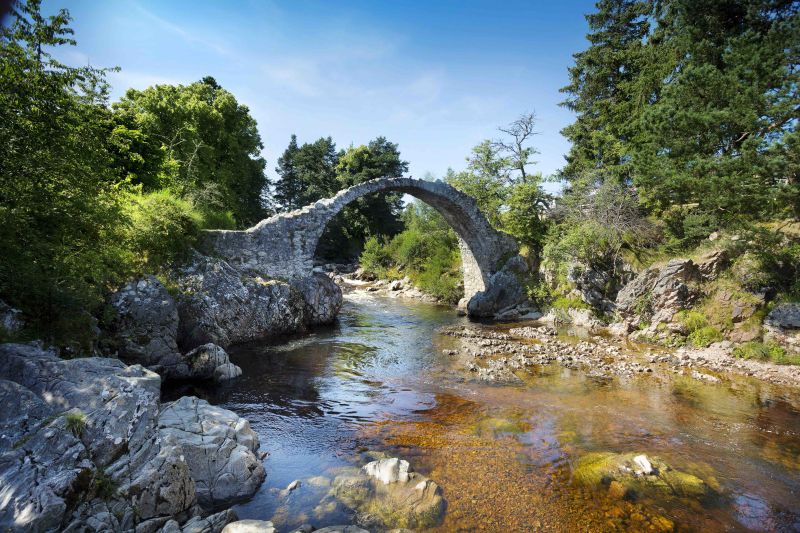 Start from the Balnagowan Wood car park, cross the road, go through the kissing gate and follow the path waymarked with a castle symbol. The walk provides a good mix of forest immersion, and more open country views once you get closer to Castle Roy and Nethy Old Kirk. The walk can be shortened, or lengthened, by switching to different waymarked trails as you wish. More information on the footpath network in and around the village, with downloadable maps, is available here. Accessible by car, bike or bus, and a baby backpack would be easier than an all-terrain buggy as it's pretty bumpy and muddy in parts, and includes crossing (at your own risk) a slatted bridge in poor condition. For more accessible short walks nearby, try the Nethy Riverside or Birch Wood trails, both starting from the Community Centre.
Starting from the centre of Grantown, walk down Forest Road past the fire station to access Anagach Woods. From here, choose from waymarked paths of different lengths from 45 minutes to 4 hours, the longest loop including a lovely stretch of open track down by the River Spey, which is a popular spot for salmon fishing. Alternatively, you can drive or bike north out of the town on to the B9102, turn right towards Cromdale, and park by the river just before the old bridge. From here, you can also access the open stretch of forestry track alongside the river - walk as far as you like then turn and come back for a satisfying shorter walk, or carry on to join up with the Anagach Woods trails. Accessible by car, bike or bus, and suitable for all-terrain buggies. For information about accessible trails in Grantown, contact the Visitor Centre & Museum www.grantownmuseum.co.uk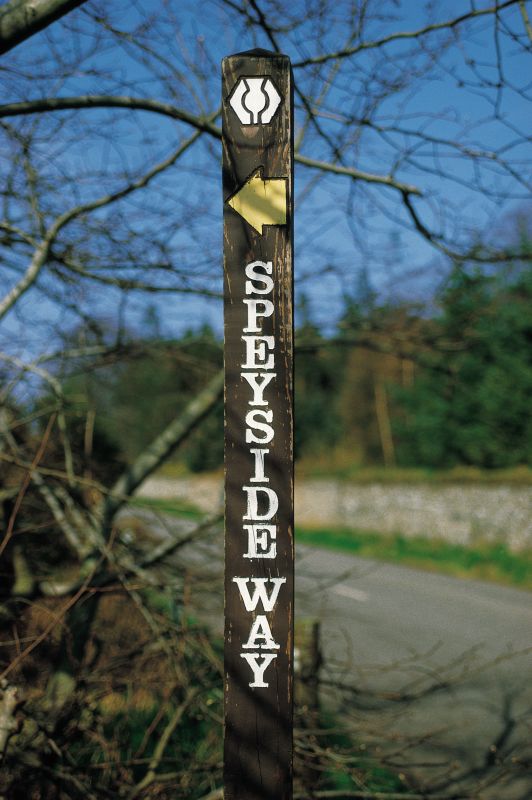 The outdoor Highland Folk Museum provides a good 2km or so of historical immersion through a re-created Highland township and other examples of traditional Highland life, which bring the past to life. There's even a playpark for the kids! For a longer walk, exit through the east gate of the museum grounds to access a path that leads down to the River Spey, running along between the golf course and the river. This is part of the Wildcat Trail, a circular walk that runs around the outskirts of Newtonmore and covers a good mix of forest, riverside and moorland terrain. Here you have the option to walk down the river as far as you like and turn back, or cut up into the town and back along the main road to the museum for a slightly longer loop. Walking the entire Wildcat Trail will take up to 4 hours.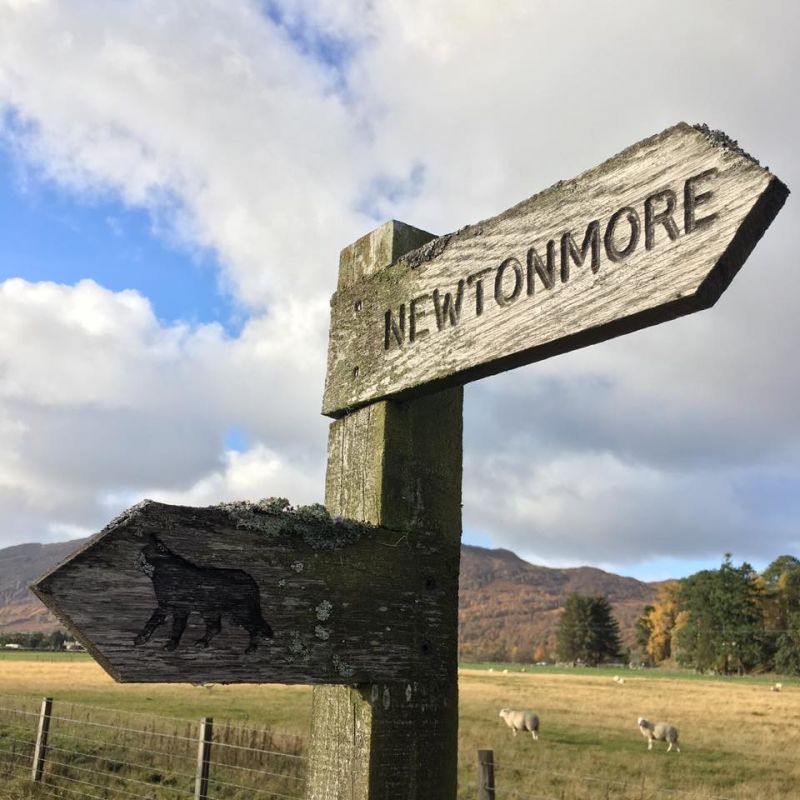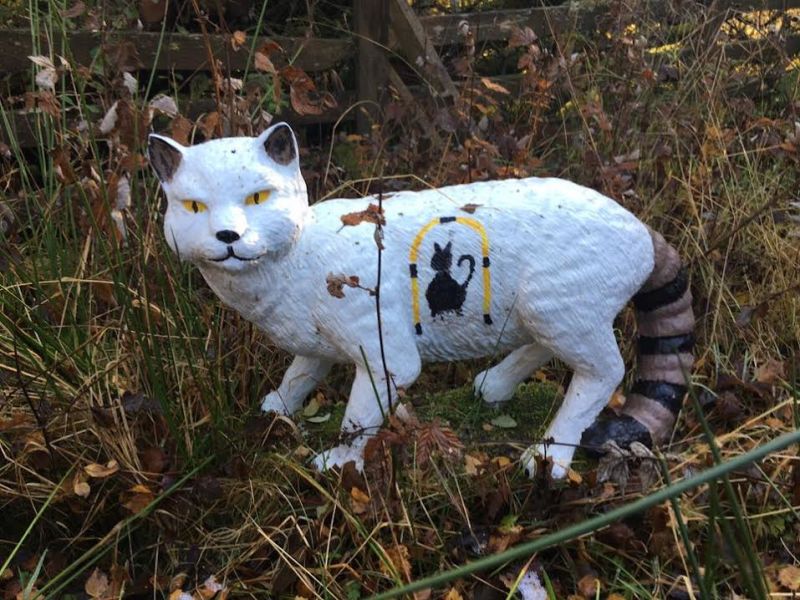 Highland Folk Museum, open between Easter and the end of October, is accessible by car, train, bike or bus, and suitable for all-terrain buggies and wheelchairs on well-maintained paths (not tarmac). The Wildcat Trail covers varied terrain on clear paths including some short steep sections: all-terrain buggy or baby backpack suitable here.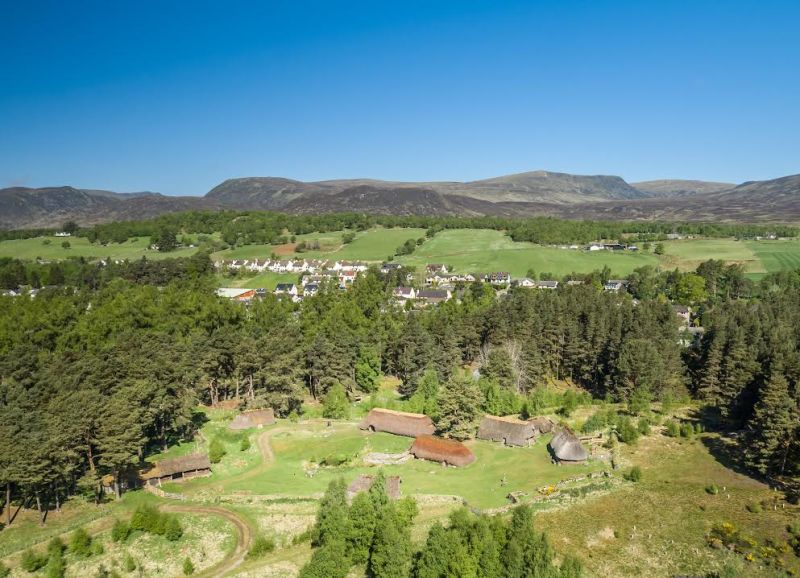 For more walking ideas for your holiday in the Cairngorms, check out the following resources: