Find out about Tanja's magical morning with the Cairngorm Reindeer Herd.
Tanja, one of our Directors here at Seasgair, recently visited the Cairngorm Reindeer Herd and found it an immense privilege to spend some time with these magical creatures! "I've visited the paddock at the centre a couple of times with my kids which we have all enjoyed but being amongst them on the mountain was another experience entirely!"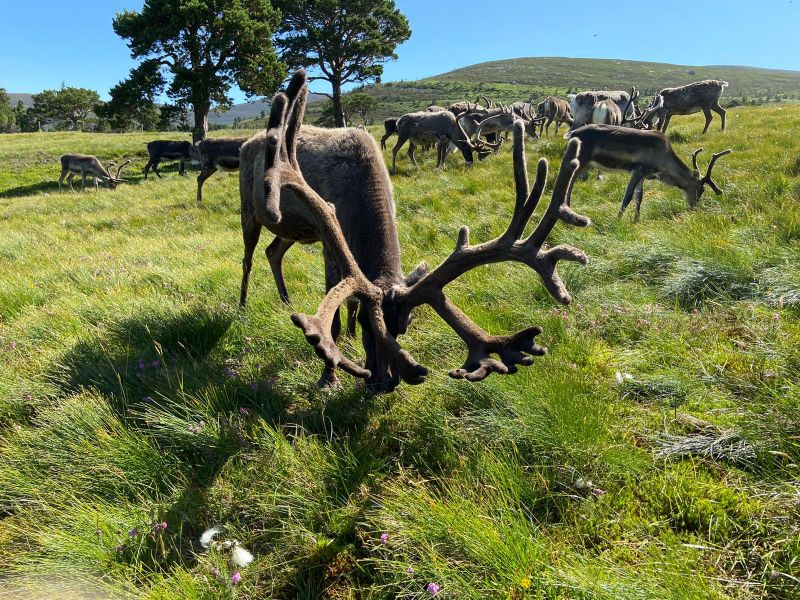 The Cairngorm reindeer are the UK's only free roaming reindeer herd, enjoying the perfect sub-arctic conditions around the top of Cairngorm Mountain. You can visit them at the Cairngorm Reindeer Centre or arrange a guided visit up on to the hill. You may even be lucky enough to spot the odd beastie whilst out walking the hills.
"During our hill visit we learned so many interesting facts from the informative guides and my girls had the opportunity to ask lots of questions about the deer."
Reindeer are extremely gentle and friendly and are ideally equipped for the extreme temperatures ranging from minus 30 to plus 30. In fact these extreme colds really are nothing for these guys who can survive in temperatures well below minus 50 degrees!
"After a short walk through spectacular scenery from the car park we were greeted by around 50 reindeer who were gentle and inquisitive, and roamed confidently all around and very close to us, which was an incredible experience."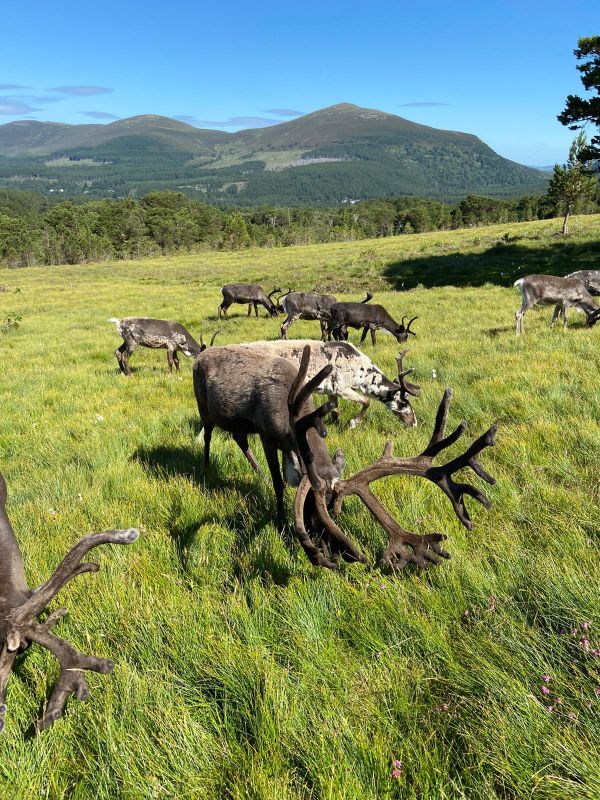 Reindeer are native to Scotland but sadly died out about 800 years ago until they were reintroduced in the 1950's originally as a food source! However luckily they were never eaten, instead they were given sanctuary, names and protection and now form part of the important ecosystem on the mountain.
You may have noticed some of our lodge owners have incorporated reindeer skins and hides into the interior design. The skins can be purchased at the Cairngorm Reindeer Centre. They come from the Sami people in Finland. The Sami live mostly self-sufficiently, intune with their free roaming reindeer. When necessary the reindeer are killed humanely, and every part of the deer is used for food, clothes and shelter. The skins are sold in order to provide the Sami with a little income.