Our favourite things to do in Aviemore and the Cairngorms by the children of Aviemore Primary School (P1-P3)
It's not been the easiest of times for the little people during lockdown so we thought it would be fun to launch a competition for the children at our local school, Aviemore Primary School.
We received wonderful support from fantastic local businesses; Kilted Fudge and Cheese and Tomatin who very kindly donated the super prizes. The children's challenge was to write a story or draw a picture of their favourite things to do in Aviemore and the Cairngorms.
We would like to thank all of the talented children who entered the competition, we really enjoyed looking through all of the entries. Alan, our Property Consultant, Nicola, our Operations Manager and Toni, our Project Manager made up the judging panel and I have to say, they took their roles extremely seriously, giving a lot of thought to all of their choices. So many children had gone to a great deal of effort which made it a real pleasure as well as a challenge to choose the winners. I think you'll agree that the winners chosen by the panel are very worthy indeed.
There were two categories: Nursery - Primary 3 (age 3 - 7) and Primary 4 - 7 (age 8 - 11).
In the younger category, (Nursery - P3) in reverse order, the winners were:
Third place - Lewis, P2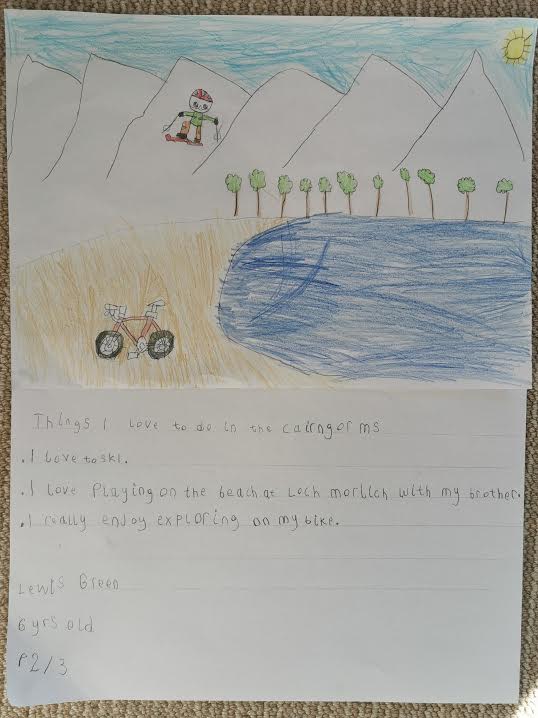 Second place - Joshua, P2
The Winner, in First place (and the winner of the Kilted Fudge survival hamper and a Cheese & Tomatin voucher) - Mason, P2/3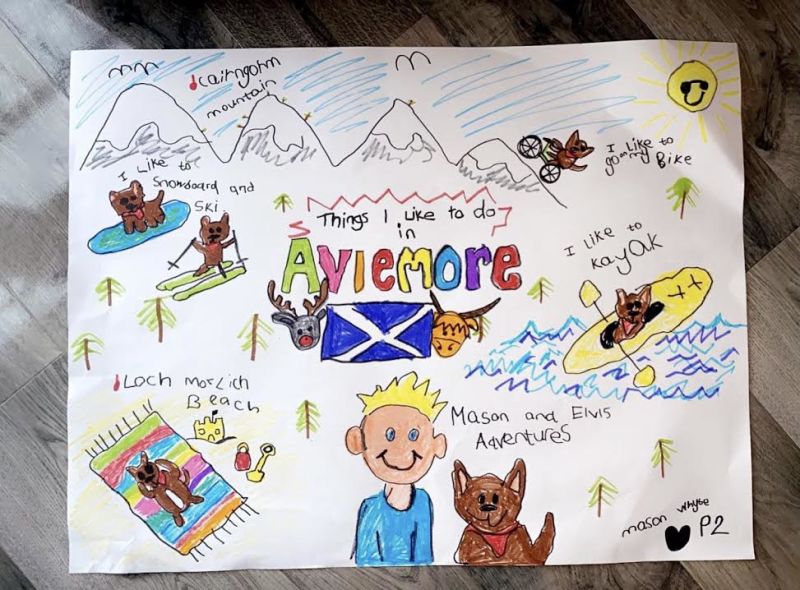 I hope you have been able to share our enjoyment in seeing what the young children enjoy in the Cairngorms. Look out for our next blog for the winners of the older category.
Written by Judith Thurlow, Director, Seasgair