Are You Chasing Magic In The Cairngorms National Park? You Should Be.
Get involved in your adventure and try some different ways of enjoying days out in the Cairngorms National Park.
I'm not talking about magic like Hedwig delivering an unexpected letter (although I wouldn't say no, never too old for Harry Potter right?) I mean the magical moments that simply fill you with delight. Like laughing until your stomach hurts with your best friend, a wee red squirrel flinging a nibbled pine cone at you, cresting a ridge to a jaw-dropping view or cosying up together with the perfect hot chocolate. These are the memories that keep you smiling decades later.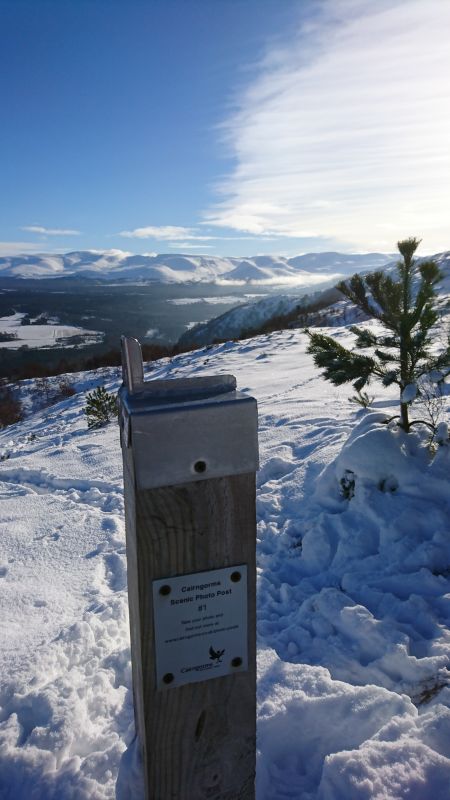 FOMO has a lot to answer for (that's Fear Of Missing Out, for anyone who was about to go google it.) Often we get so distracted with all the things that the rest of the world thinks we 'should' go see on holiday, that we rush around to tick things off and just plain knacker ourselves.
The Cairngorms is such an incredible place to explore, with beautiful opportunities for active fun and magic around every corner, but do it your way. Just because something is there doesn't mean that you have to go see it, unless it is something that will bring YOUR kind of magical moment that you will have time to enjoy.
Ditch the passive go-see-that lists and create the magic for yourself. Figure out what will let you get really involved with your adventure when you are there. Rather than saying 'go to the Highland Wildlife Park', challenge your family to see who can do the best impression of one of the monkeys in the Highland Wildlife Park. So instead of just working through a tick list of animals to see, you spend ten minutes crying with laughter at your attempted charades of monkeys. (If you want blackmail material for life, then video this! If you want to avoid anyone having that kind of dirt on you, then confiscate all mobile devices before you begin!)
Plan to create some sneaky special moments, like a fancy dress selfie mid-walk (secretly pack masks in your rucksack along with the safety essentials and lunch). Wear cloaks and take some every flavour beans on your steam train ride. Challenge each other with photo scavenger hunts, wobbly summit conquering poses or arrange for someone to lay out a fancy picnic lunch that you 'happen upon' on your walk. Unexpected smiles can totally make a day.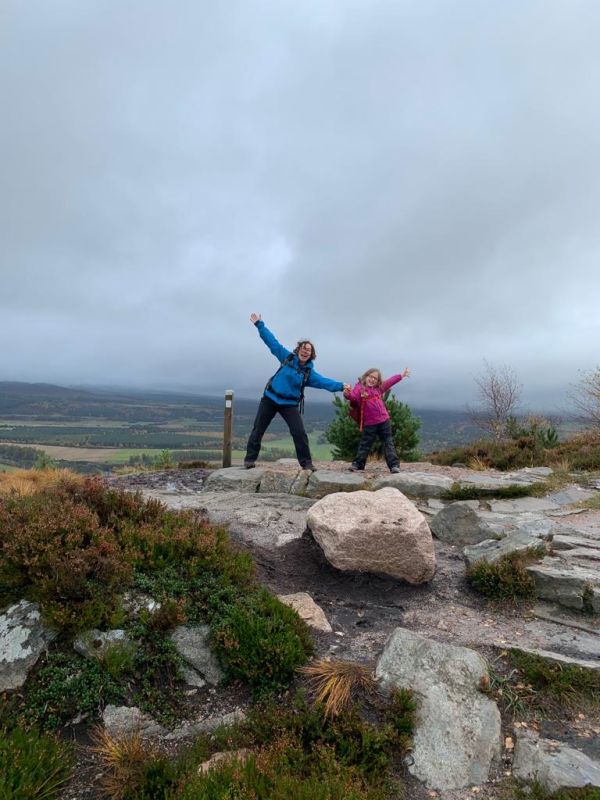 Now, as we all know, often the moments you imagine are nothing at all like the actuality of what happens in real life, especially when kids, animals or Scottish weather are involved (or my unerring bog-radar). As they say no plan survives first contact with reality.
So, if the sunshine turns torrentially liquid when you want to be sitting admiring the view of the fairy Lochan, you may have to deploy the backup plan and cosy together under a tarp or just give in to it completely; indulge in a spot of rain-bathing, which almost guarantees giggles. Especially if you add sunglasses and watch the reactions of other walkers (this may or may not have happened to me more than once…)
There is a quote that says something like "you won't remember what a person says to you, but you will always remember how they made you feel" and it's just the same for your holiday.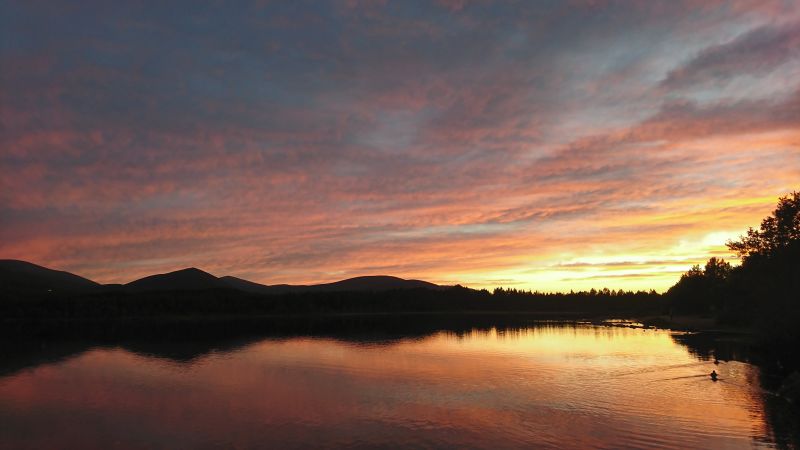 Years later you don't remember everything you saw, but you remember how your experiences made you feel. Those feelings are what lock in special memories for you, like pride wrapped up with the huge sense of presence and wilderness when you look out over the Cairngorm massif from that hard earned vantage point. A delectable slice of your favourite cake served with a smile. Or the wonder of seeing an Osprey snatch a fish from the water. Pack your sense of possibility and find the moments that are truly magic for you.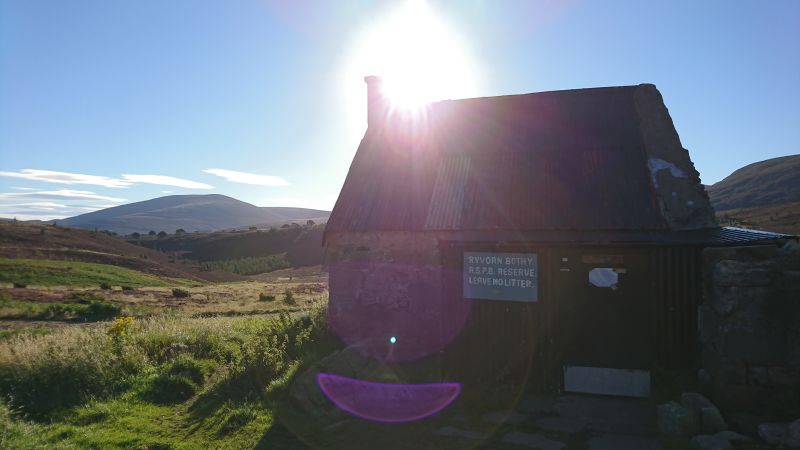 Thank you to our guest blogger (text and photos)
Lizzie Zawinski