Scotland is synonymous with whisky and The Malt Whisky Trail is a unique experience through some of Speyside's finest distilleries.
Stretching from Glenlivet to Elgin, covering 9 sites and some of the Scottish Highlands most spectacular scenery.
Scotland's Speyside is synonymous with whisky heaven. The area has the highest density per square mile of whisky distilleries anywhere in the world, with more than 50 across the region.
Some of the Speyside distilleries decided to join forces and together created The Malt Whisky Trail. It's a unique journey through stunning scenery and rolling hills which offers a great array of distillery experiences.
The Malt Whisky Trail covers 9 sites throughout the region: 7 working distilleries ranging from mass production brands to more boutique producers, 1 historic distillery and the Speyside Cooperage.
Benromach
Benromach is a tiny distillery situated on the outskirts of the lovely township of Forres. It is owned by the independent bottlers 'Gordon & MacPhail' and operates almost on craft level. It employs only 2 people who produce 200,000 litres of the spirit each year. Most of Benromach's whiskies have a hint of peat which is unusual for Speyside.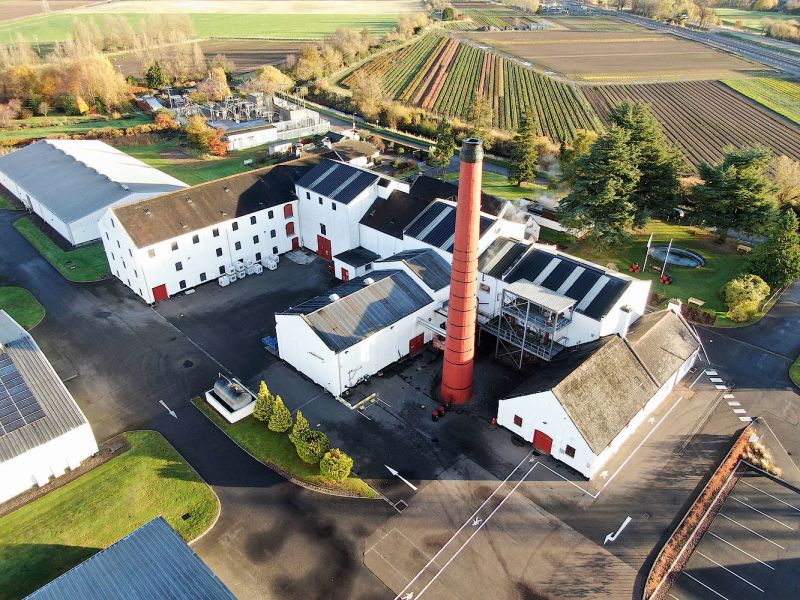 Benromach Distillery, Invererne Rd, Forres IV36 3EB, benromach.com
Cardhu
In 1824, Cardhu was set up by John and Helen Cummings on their hill farm. John had experience of whisky smuggling, however the venture was principally managed by Helen who used to sell bottles of whisky to passers-by through the window of their farmhouse. According to legend, as Helen had a good view over the valley below, on seeing the police coming, in order to disguise the smell of the illicit still, she would throw flour over herself and claim she was baking bread. She would then invite the officers inside for tea, making sure to fly a flag outside alerting the nearby distilleries.
In 1893, the distillery was bought by Johnnie Walker & Sons from Helen's stepdaughter and is now part of Diageo.
Cardhu Distillery, Knockando, Aberlour AB38 7RY, https://www.malts.com/en-gb/visit-our-distilleries/cardhu/
Glen Grant
A fascinating history of the Grant family is associated with this distillery both of which are worth exploring. Glen Grant was the first distillery to have electric lighting thanks to its pioneering owner who also introduced the tall slender stills and purifiers which created the fresh malty flavour and the clear colour that continues to define the whisky to this day. A beautiful garden surrounds the distillery which is worth a visit in itself.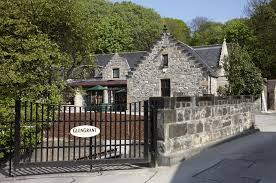 Glen Grant Distillery, Elgin Road, Rothes, Aberlour AB38 7BS, glengrant.com
Glen Moray
Glen Moray started its life in 1897 but the distillery closed again in 1910 before being purchased by the owners of Glenmorangie who reopened it in the 1920's. Now in French hands, the whisky has established itself in the market and is well known for its variety of typical Speyside whiskies to peat and port influenced bottlings. They are currently experimenting pairing whisky with chocolates – delicious!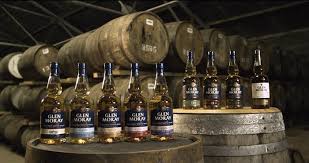 Glen Moray Distillery, Bruceland Rd, Elgin, IV30 1YE, glenmoray.com
Glenfiddich
A heavyweight amongst the distilleries, Glenfiddich is the world's best-selling single-malt whisky and also the most decorated winner at the annual International Spirits Challenge. Its famous logo depicts a stag's head which comes from the Gaelic translation of its name, 'valley of the deer'. Set up in 1886 by William Grant, it might come as a surprise that the distillery is currently managed by the 5th generation of his descendants. In 2014, the company also acquired the popular liqueur, Drambuie.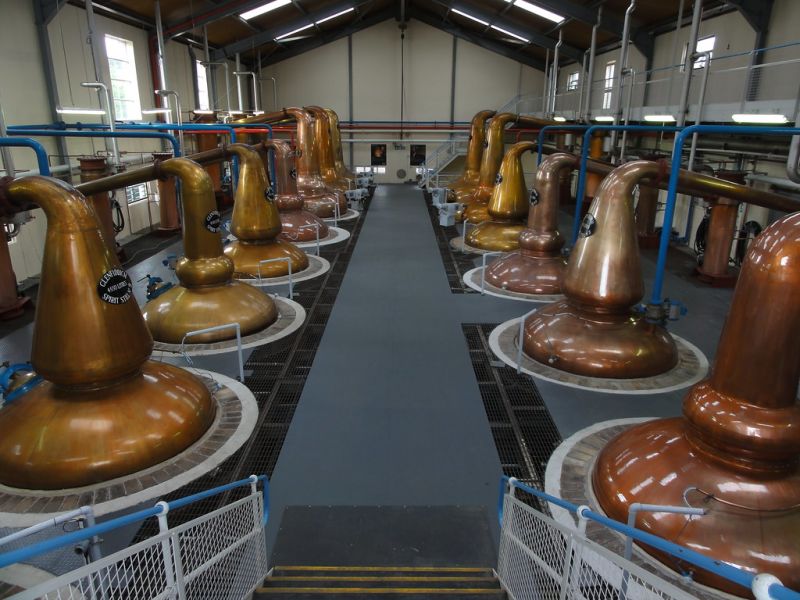 Glenfiddich Distillery, Dufftown, Keith AB55 4DH, glenfiddich.com
Glenlivet
The first licensed distillery in Scotland is also one of the most picturesque. Surrounded by rolling hills, there is ample opportunity to stretch your legs or enjoy a bike ride around The Glenlivet Estate. The Robbie MacPherson's Whisky Smuggler Trail is particularly recommended: https://www.glenlivetestate.co.uk/outdoor-activities/walking/robbie-macpherson-smugglers-trail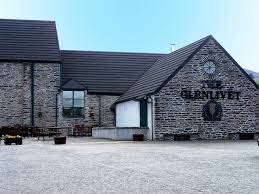 Glenlivet, Ballindalloch AB37 9DB, theglenlivet.com
Strathisla
Located in very scenic surroundings, and originally established in 1786, Strathisla is the oldest working distillery in the Scottish Highlands. The distillery draws its waters from the calcium rich, peat-less Broomhill Spring. Rumour has it, kelpies - the supernatural shape shifting water horses from Scottish folklore - haunt the spring at night. Its production contributes to the Chivas Brothers blended whisky, but it is definitely worth seeking out a bottle of Strathisla Single Malt.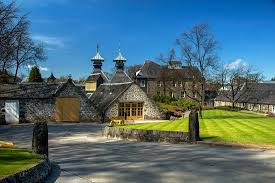 Strahisla Distillery, Seafield Avenue, Keith, AB55 5BS, https://www.chivas.com/en-GB/visit-strathisla
Dallas Dhu
Dallas Dhu closed its doors in 1983 and the buildings are now in the care of Historic Scotland. Despite no longer producing whisky, it is well worth the visit to explore production processes which are usually out of bounds in an active distillery.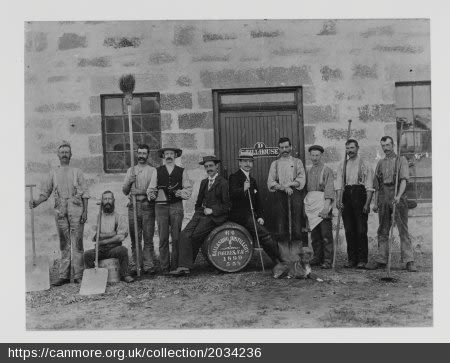 Dallas Dhu Distillery, Mannachie Rd, Forres IV36 2RR, https://www.historicenvironment.scot/visit-a-place/places/dallas-dhu-historic-distillery/
The Speyside Cooperage
Probably the most unique stop on the Malt Whisky Trail, the Speyside Cooperage is a working cooperage where barrel makers (coopers) use traditional tools and methods to build and repair casks used for ageing whisky. A fascinating insight into this historical skill.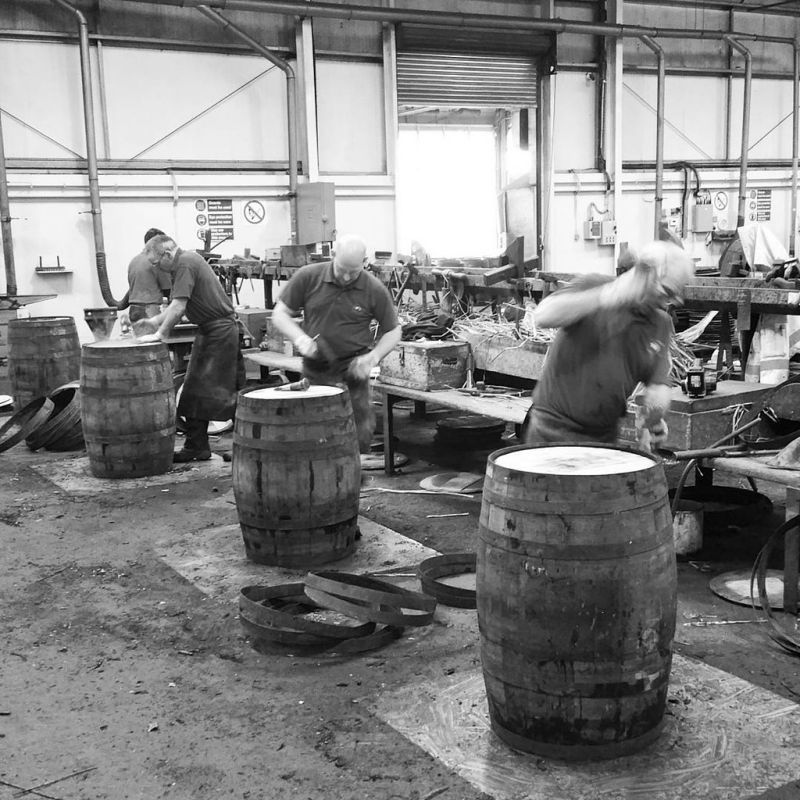 Dufftown Road, Craigellachie, AB38 9RS, speysidecooperage.co.uk
Speyside's Malt Whisky Trail is one of a kind with many other points of interest, so make sure you also take time to explore other places between and beyond the nine official stops.
For more information on the Whisky Trail please visit http://maltwhiskytrail.com
Please don't drink and drive.
*Words by Stef Lauer*