If you're looking for the perfect warming activity for a rainy day in Strathspey, and particularly if you appreciate a good award-winning single malt and some colourful and romantic history, nothing could really be better than a morning spent at Speyside Distillery near Insh, as Tanja, Judith and Kyla discovered last week…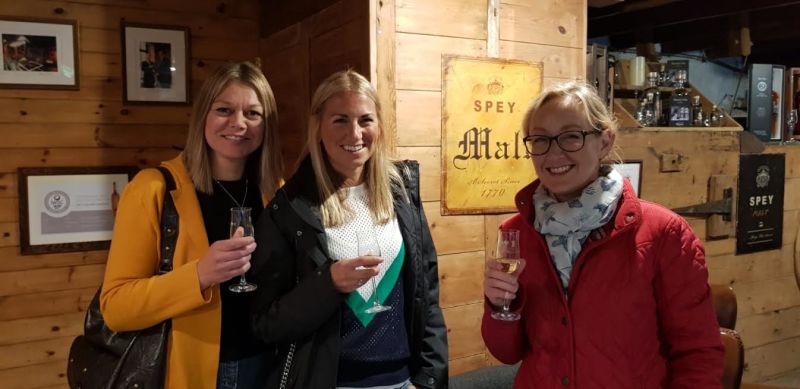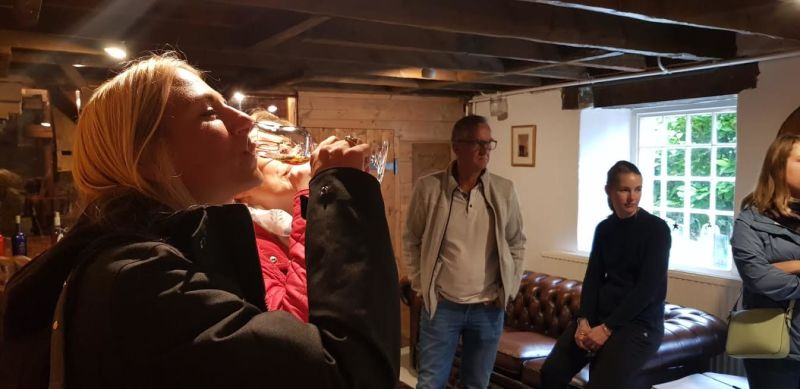 One of the most beautiful distilleries you're ever likely to visit, this is where local labels Beinn Dubh, Spey, and also Byron's Gin are distilled. So picturesque and quintessentially Highland is this lovely little gem, that it was chosen to double as fictional "Lagganmore Distillery" for the popular BBC series Monarch of the Glen, based on the novel by Compton Mackenzie (more of whom later…).
The building into which we were initially welcomed and given our introductory talk was actually a barley mill 200 years ago, and sits on top of a little burn (the River Tromie in fact) which used to power its water wheel. The burn now supplies the wonderfully clear water which is one of only three ingredients which go into the Spey uisge beatha - or water of life, as whisky is known in Gaelic. We even got to taste a glass of this delicious fresh water straight from the burn. The original little water wheel and its workings are still in place to view, just one of many fascinating original features that make you feel as if you really are stepping back into the history of this very special place.

Speyside is a particularly fascinating distillery to visit thanks to its boutique size and the fact that traditional methods are still used to this day. There are no official "tour guides" here; rather the tours are given by the distillery manager Sandie Jamieson or by business development manager Susan Libeks. Susan was our almost encylopaedic guide the day we visited, her knowledge of the history of the distillery and the technical aspects of the production process seemingly inexhaustible!

We were guided through the life of each drop of Spey single malt, from the breaking of the malted barley grains to release the starch, to the addition of that lovely soft Highland water into the giant mash tuns to create the "beer". We then moved through the distillery to see the two wonderful copper stills, where the distillation process happens.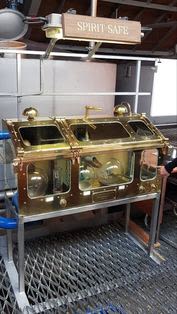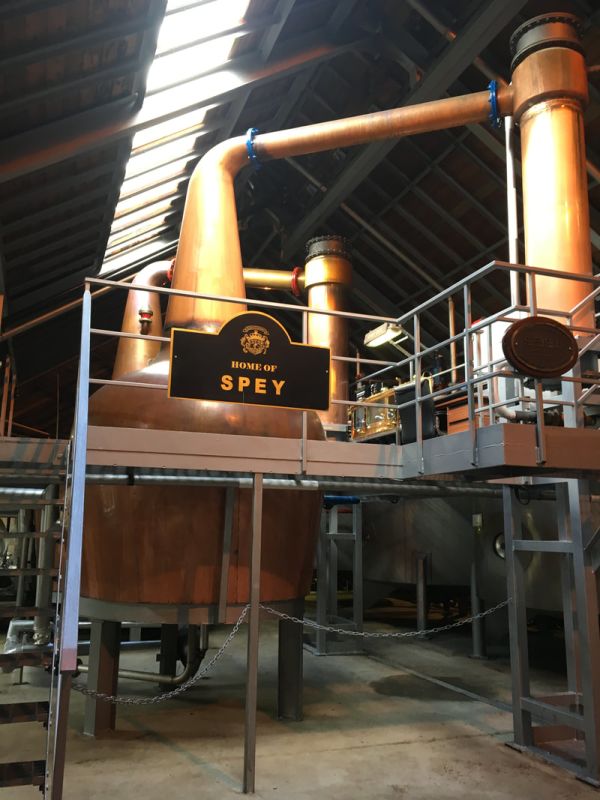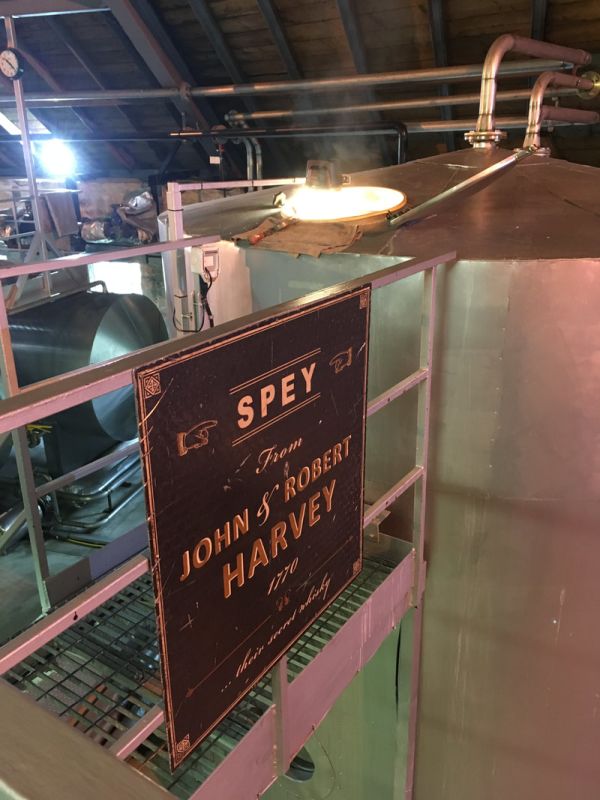 There was then another charming link to that man Compton Mackenzie in the history and heritage building, which was our next stop. It turns out that bottles of Spey whisky were part of the cargo of the SS Politician, the ship which ran aground on the Island of Eriskay in 1941 and formed the real inspiration for Mackenzie's novel Whisky Galore! Fact, fiction and local legends seem to repeatedly merge and combine in the history of this place and its whisky, as you hear stories encompassing prohibition, politics, kings and queens, the Far East, a stately home reminiscent of Downton Abbey, and even Lord Byron. His part in the Speyside Distillery story is of course celebrated in the branding of their small batch Byron's Gin which is also distilled here, in a separate building on site.

Then comes the last and perhaps most anticipated part of the tour, when you are properly introduced to the stable of single malts, some of whose creation you have just witnessed first hand. From Chairman's Choice to Fumaré and Tenné, and the unique ruby black single malt that is Beinn Dubh, this must be one of the only distillery visits where after tasting a few whiskies, you can then choose which others you would like to sample. So between three of us, I think we can proudly say that we managed to taste everything that Speyside Distillery produces!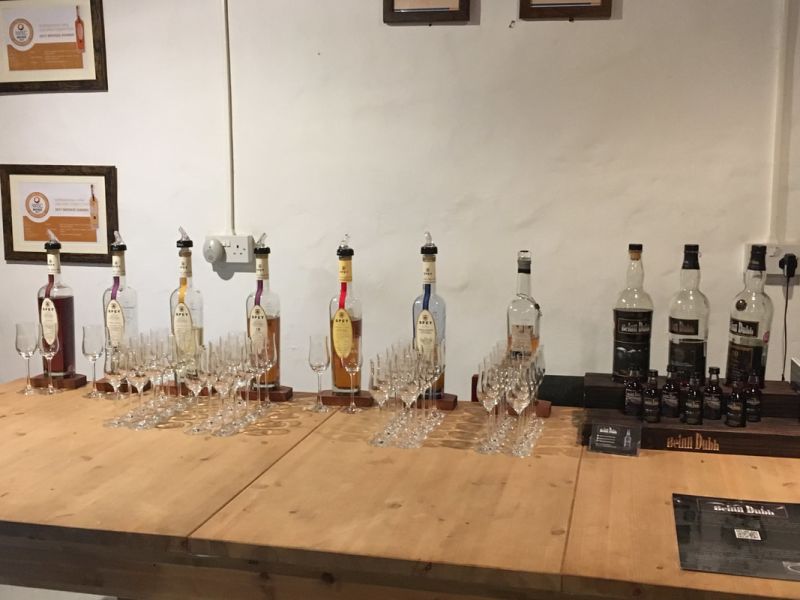 Book your tour: If you would like to book your own tour of Speyside Distillery (which only take place on Tuesdays and Thursdays) pop into The Snug in Aviemore or contact the distillery on 01479 810126 or [email protected]